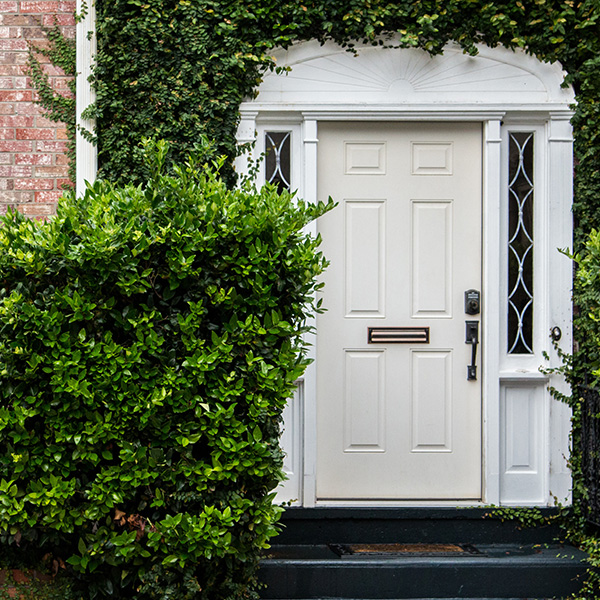 Do you want to dissolve financial ties with your ex-spouse? I can help you with the Spousal Buyout program.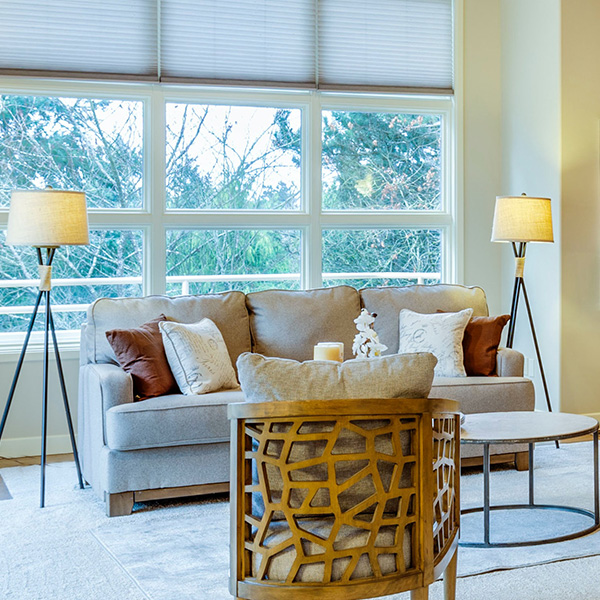 I represent you – the customer… not the lender. I will always work in your best interest.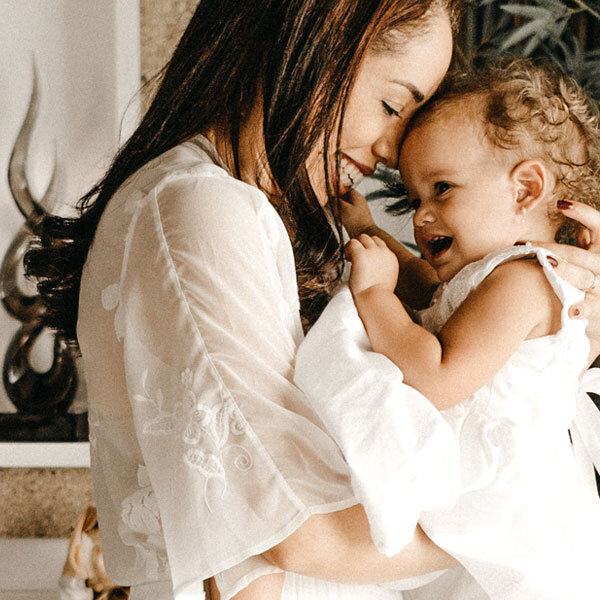 Your mortgage is the single largest purchase you will likely make in your life. Therefore, insurance coverage is an important consideration.
My motto is "KNOWLEDGE is POWER". I take great pride in knowing everything I can possibly know about mortgages.
Mortgages Made Simple
You should probably know that mortgage math is my thing! I received a math scholarship in high school and was raised in a financially responsible family. My skill lies in reworking the numbers on a mortgage application to your advantage. I pride myself if helping my clients make financially responsible choices to move their finances in a positive direction. You will likely hear me say "just because you can, does not mean that you should."
In addition to my mortgage brokering skill set, I am also a trained financial professional for the Collaborative Divorce Alberta Association. I assist many couples going thru relationship breakdown (married/ common law/ any joint property ownership breakdown) and want to divide matrimonial property. The spousal buyout mortgage program is tricky, but I know the rules inside and out, so if you or someone you know is looking to take over the matrimonial property, you should likely give me a call! Be on your way to your financial independent future.
My services don't stop at the mortgage. I am also a licensed, life insurance broker and love getting my clients a great life insurance product instead of the poor coverage that mortgage life insurance offers. 
I have been working as a mortgage broker for over a decade and a half and my business is largely based on referrals from divorce lawyers, mediators, financial planners and satisfied clients. I look forward to working with you for all your mortgage needs!
Krista is smart, creative, and willing to work hard for her clients. I first worked with her years ago during my divorce when financing a new home was a bit tricky. She found a great option for me, and I've worked with her many times since - for rental properties, mortgage renewals, etc. She knows her stuff, and I always feel like she's explored all options to ensure I'm getting the best deal. I would happily recommend her to anyone!
MK
Krista and Trish made the whole process of renewing stress free, and actually pleasant. They are now our new gold standard. We compare everyone else to their level of professionalism and work ethic. They made the whole process easy and straightforward. If you want a great mortgage broker, look no further.
Brad D.
Krista Lindstrom has been a great asset to my business. When my clients are in need of a mortgage or a renewal, she is always happy to answer their questions and find them the best deal. She has built up relationships with many lenders which aid in finding the right product. She knows mortgages and the industry and I am happy to refer to her as I always receive great feedback.
Dan H.
Krista knows her stuff! She works hard and has the resources in place to help navigate you through the details of the entire process. She is experienced and driven and is always on top of what is happening in her industry.
Jordan C.
I would like to thank you for all your hard and quick work that you did for me. After all the issues and run around I was getting from my bank, you were able to get an even better rate with exceptional service. I can not thank you enough for everything, from calming my nerves, to explaining in detail what was needed and how to go about doing what was needed and continuing to explain in detail the process and what to expect. This is an amazing experience, thank you again and I have no doubts referring you to others!
Sheri I.
Working with Krista was a great experience. I highly recommend her to everybody. She is an expert but was also able to explain things so i could understand them. Her connections also helped me throughout the whole process - anytime I needed another service she had somebody she trusted looking after me. Thank you for showing me the ropes!
Catlan K.
Krista was great to work with, up front and honest with options and recommendations. Made the process easy and convenient, working with my wife and my schedule. Oh, and found us a VERY good rate!
Mike O.
Krista went above and beyond to secure the best mortgage rate possible in these very turbulent market conditions. I very much appreciated the extra effort.
Gary Z.
Krista was amazing to work with, so much so that I have since referred colleagues to her services. She is thorough, knowledgeable, and provides sound advice while taking the time to understand homebuyers' priorities. My husband and I only plan to work with Krista as a mortgage broker moving forward!
Rebecca S.
Apply For Your Mortgage Today! Contact Krista.
Most Recent Articles/Videos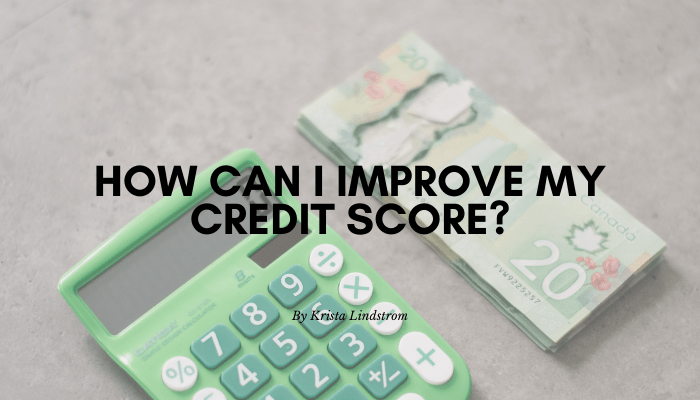 I often get asked, "How can I improve my credit score?" well there are two most effective ways you can improve your credit. Paying your
More »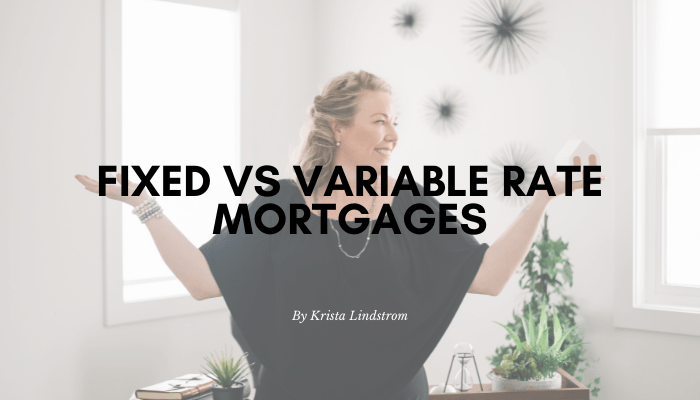 Choosing a fixed or variable rate mortgage mainly depends on your situation. If you are looking to save the most amount of money or if
More »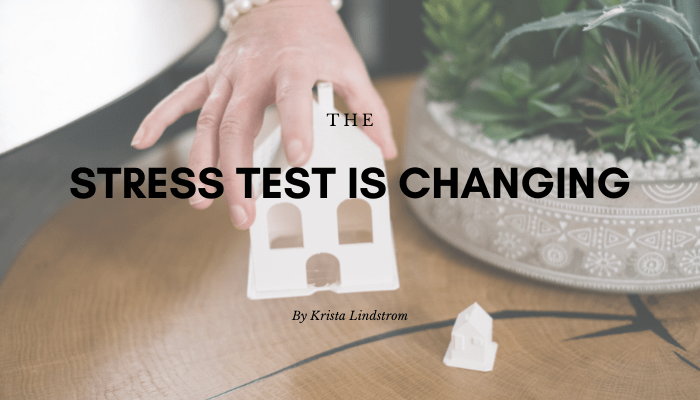 Starting June 1st the stress test is changing. Qualifying rates are changing from 4.79% to 5.25%. This isn't a significant change but it does reduce
More »