When your mortgage term comes to an end, the next step is to look at your mortgage renewal options. Here are five things you should consider when renewing your mortgage to make sure you pay the least amount of money over your next term, because who doesn't like saving money?!
Do not simply sign renewal papers with your current lender!
When your renewal papers come in the mail, please understand that your current lender hasn't offered you the best terms available. Don't just sign and mail them back, to get the best deal… you need to look at all your options first!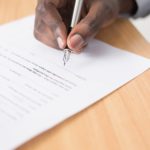 Interest Rate
Most Canadians think that the lowest interest rate means the best mortgage product. Although sometimes that is true, there are other factors such as fine print. In regards to interest rates, your current bank doesn't always have the best one. They have the best one that they can offer, but it might not be the best on the market. This is where having a broker in your corner to look at rates and compare with your needs in the next 4 points can help.
Fine Print
A mortgage is more than just an interest rate. You can save yourself a lot of money if you pay attention to the fine print, not only the rate.
Breaking Your Mortgage
This would be one of those fine print details to investigate. If you decide to break your mortgage early, you will inevitably end up paying a penalty. A variable rate will typically cost three months interest to break, whereas breaking a fixed rate mortgage can be significantly more costly as you could incur an interest rate differential penalty.
Fixed VS Variable
Whether you go fixed or variable is a big decision. You must decide whether the rate will be allowed to fluctuate along with the bank's prime lending rate or whether you want to lock in the rate for the whole term.
Also, consider the term length for each fixed and variable, you have lots of options! 6 months to 10 years!
Mortgage Refinance
When your mortgage is up for renewal, you are in a unique position to refinance your mortgage without incurring a penalty, so make sure you consider this option as well.
So if your mortgage is up for renewal within the next six months, looking at all your options is the best way to make sure you get the best mortgage for you.
Questions on your mortgage, or want to compare your mortgage to what is currently available? Please email me.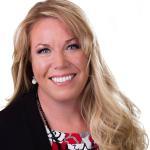 Krista Lindstrom
Mortgage Broker